Current



Season #5: Fulled life - doing financial programming by myself and using for society
Season #3: Enlightenment by cancer
[2008.08 ~ 2011.12] ...

Season #2: Period of interest in Financial Enginnering
[2008.10 ~ 2010.07] as Quant to built Renaissance technology
Now, I'm participating my all efforts for a new area that for combining my computer technology and engineering concept to Financial area.


Season #1 : Period of interest in Computer Technology
[1998.12 ~ 2008.10 ] in AhnLab (Senior Researcher, Technical Steering Committee)
Andy joined Ahnlab, Inc. in 1998, working in the Core Technology Unit and has been researching security investigations, and designing and implementing low level code such as device drivers, anti-hacking solutions and virtualization. In 2008, He presented a member of TSC(Technical Steering Committee) in AhnLab

[1997.10 ~ 1998.12] in Samsung Software Membership (during University student)
During Andy's University year, Andy was selected as 8th SSM Member(Samsung Software Membership) which is a group for gifted university students supported by SAMSUNG in order to develop their potential.
It help him to get further wide view of computer software, relationship with other geeks, and how to be crazy in such valuable life :)

[Begining of programming in 1992.4] - Junior high school student
When Andy was a junior high school student . he wrote integrated home utility software which was awarded in the competition as the youngest competitor.
It inspired him to become a software programmer.

Authoring books


1st book : Deep Kernel of Windows Operating System 1st editon at 2003.12 ("Windows 구조와 원리 그리고 Codes")

This book explains the theory of operating systems and describes how to implement Windows kernel with kernel debugger. and he very appreciated that it could award the 2004, 2005 best seller on Windows part at Korean Online bookstore




2st book : Deep Kernel of Windows Operating System 2st editon at 2006.03 ("Windows 구조와 원리")

Contents regarding intel micro-processor, windows kernel data structures and concepts have been updated in this new edition.
A few examples that you can apply in your development have been added. The book awarded the 2006 best seller on Windows part at Korean Online bookstore
The following new chapters have been added in this new edition;
15. PE file and Windows Loader
16. 16bit EMULATION.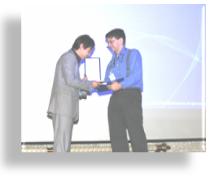 Published Papers


Granted Patents
Method for Modifying Executing File on Real Time and Method for Managing Virus Infected File Using the same. (US Patent) . Applied in 2002,
10-2004-98897 METHOD FOR PREVENTING FROM DEBUGGING COMPUTER PROGRAM IN REAL TIME AND RECORDING MATERIAL THEREOF. Applied in 2005,
10-2004-98909 METHOD FOR PREVENTING FROM INVENTING DATA OF MEMORY IN A COMPUTER APPLICATION PROGRAM. Applied in 2005,
10-2006-109531 Method of Controlling Memory Access for Execution and of Processing Page Fault Handler with Translation Look-aside Buffer Therefor. Applied in 2006,
Apparatus and method for executing an application in a virtual environment, Applied in 2007
Apparatus and method for prevention an debugging in a virtual environment, Applied in 2007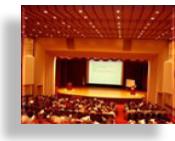 Lectures
Lecturing About "Computer architecture and software optimization" ;
Samsung software membership (Jan 2004)
Korea System Programmer Group (Feb 2004, Mar 2004)
DEVPIA Conference (Apr 2004)
Driver Online (July 2006)
Lecturing about "Online game threat and hacking techniques" ;
Hacking Trend and Techniques Ahnlab Online Game Security Seminar (Apr 2007)
Hacking Techniques at Korea Information Security Agency (May 2007)

Lecturing about "Understanding Windows Kernel and applying Computer Security" ;
ICU (Information and Communication University) (July 2006)
Seoul Women's University (Dec 2008)
Lecturing about "Understanding Reverse engineering" ;
...
Hobby